VidTrans20 Annual Conference & Exposition
25th February 2020

-

27th February 2020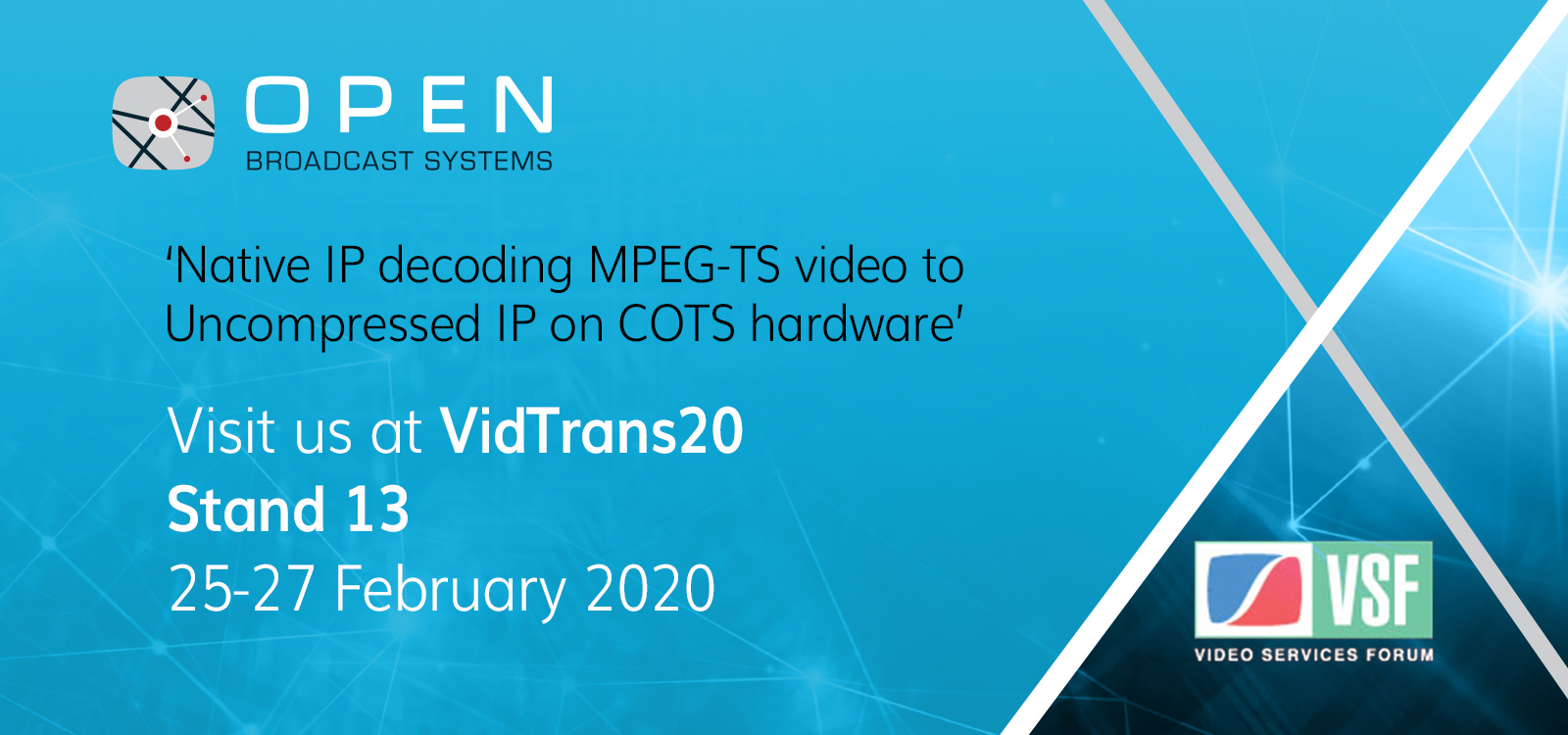 Come and visit us on Stand 13 at VidTrans20 from 25th – 27th February.
Our founder, Kieran Kunhya, will be presenting his thoughts regarding 'Native IP decoding MPEG-TS video to Uncompressed IP on COTS hardware' at VidTrans20 at 08:45 on Wednesday 26th February.
The advent of Uncompressed IP video, such as SMPTE 2110, being run on COTS hardware allows for significant workflow improvements in facilities where large amounts of contribution video take place. Kieran will be explaining the major software engineering challenges related to creating SMPTE 2110 streams in software and how to solve them.
To meet with Kieran at the event, please email [email protected]