Open Broadcast Systems at Vidtrans23 – Annual Conference & Exposition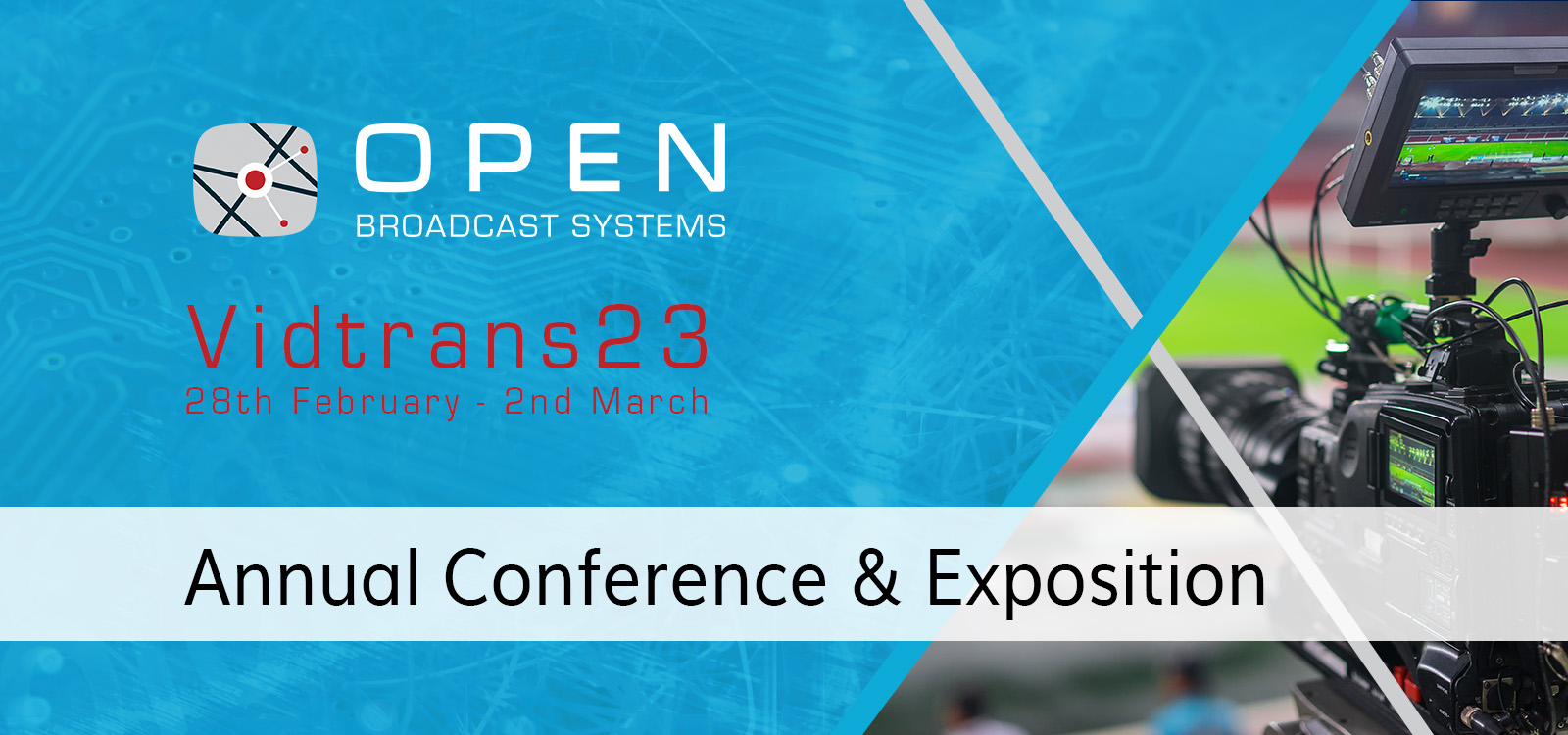 Open Broadcast Systems will be at Vidtrans23 from February 28th – 2nd March. Discover our CEO, Kieran Kunhya's thoughts on cloud-based video production and expert insights on private 5G networks during his sessions at the conference.
Session 1 – 1:15pm 28th February – Kieran will be part of the panel discussion "How we learned to stop worrying and love the Cloud" alongside Nevion's Andy Rayner and LearnIPvideo's Wes Simpson. Find out about the Ground-Cloud-Cloud-Ground working group, it's progress in tackling different aspects of constructing viable multi-vendor ecosystems within hosted computing environments and the remaining challenges for cloud-based video production.
Session 2 – 8:15am 1st March – In his presentation, "Private 5G Networks at the Queen's Funeral and Elsewhere", Kieran will share the technical details behind how Private 5G networks have been used for TV in the real world, such as how it was used as the primary broadcast path during the Queen's Funeral and how it was used at the Pitlochry Highland Games. He will also explore the future potential for Private 5G.
Contact us to book a meeting at the event: https://www.obe.tv/contact-us/