Open Broadcast Systems OBE C-100 encoders and decoders running as software apps on commodity IT hardware delivered a number of important broadcasts over IP during the EU Referendum for Sky News.
A low-depth, low-power IT server located in street-furniture outside 10 Downing Street encoded a number of referendum events including the Prime Minister's final speech before the referendum, coverage from Sky's Political Editor throughout results night and the Prime Minister's historic resignation. Sky provided the Prime Minister's final speech and subsequent resignation as the UK pool feed, meaning the country saw these historic events delivered end-to-end using IT infrastructure. Feeds were decoded at the Sky News centre using IT hardware running the OBE C-100 decoder app.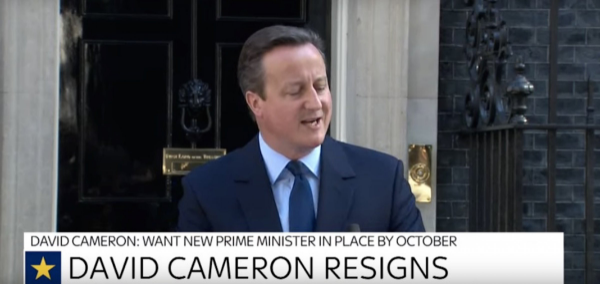 Although the capability wasn't used during the referendum, the unit was also capable of ASI-to-IP conversion as one of its apps, allowing Sky News to make more efficient use of rackspace in limited-sized street furniture. Future units also have an intercom app, allowing high quality intercom to be provided on XLR connectors and are also capable of decoding video at the same time, allowing Sky News to provide low-latency reverse vision feeds.
Many have said that IT equipment isn't suited towards mission critical broadcast events, nor suitable for use outside a controlled environment but Sky News have shown that the most important event of our generation can be delivered to the country using IT hardware," said Kieran Kunhya, Managing Director of Open Broadcast Systems.
About Open Broadcast Systems
Open Broadcast Systems provides broadcast software for video and audio transport running on off-the-shelf IT equipment. This allows customers to use IT hardware to perform multiple broadcast functions, each running as apps, aiding convergence between the broadcast and IT industries, and reducing costs drastically. Major sporting and news events have been transported using Open Broadcast Systems end-to-end software encoding and decoding.