Open Broadcast Systems, an advanced broadcast technology visionary, has won the Rising Star Award at the TVB Awards 2017. The awards were held at the Millennium Mayfair Hotel, London on the 7th June.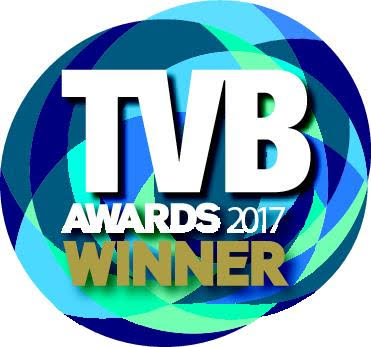 The Rising Star accolade is awarded to any organisation or individual making a tangible difference within the industry and displaying standout values worthy of recognition. Recipients of the award must embody at least one of the following descriptions: A game-changer, disruptive force for good, problem solver, a bright young thing or an excellent idea/welcome addition to the broadcast fold.
Open Broadcast Systems' encoders and decoders have enabled the successful contribution and production of a number of broadcasters over IP. Recent projects include the delivery of live television broadcasts over the public internet for BBC Scotland and also other broadcasters.
All products from Open Broadcast Systems run on standard 'off-the-shelf' IT hardware, something which is almost unheard of within the broadcast industry, yet drastically reduces costs and time-to-market, without reducing quality.
"It's a huge honour to have been presented with the Rising Star award and acknowledged as a disruptive force within the industry, enabling our customers to deliver broadcast quality using IT, commented Kieran Kunhya, Founder and Managing Director, Open Broadcast Systems. "The biggest barrier for our kind of solutions is the industry mindset and we look forward to continuing to change that."
About Open Broadcast Systems
Open Broadcast Systems is revolutionising the provision of advanced broadcast technology, moving the industry towards a flexible, cost efficient, software-driven future. Its cutting-edge and end-to-end encoding and decoding software is accelerating the delivery of premium content over IP, improving quality at the same time as reducing costs. High quality solutions developed by Open Broadcast Systems deliver services to millions of people every day, including many major sporting and breaking news events.
Its products adapt to the pressures and challenges of the modern broadcast environment, agile solutions can be developed and installed in extremely short timeframes, without compromising on quality.
For more information, please visit www.obe.tv.
Media Contact:
Helen Weedon
Radical Moves PR
Tel: +44 1570 434632
[email protected]