Like any New Year's resolution the difficult part is keeping going especially during London's freezing wind and rain this week. But nonetheless, here is our Week 2 in review blog:
We believe that over the coming months, we will see more and more broadcasters adopting an IP approach. You can read our opinion on this, and why actually you should be going IT, in CSI Magazine: http://www.csimagazine.com/csi/broadcast-moves-to-IT.php
We started working on our paper and presentation for the NAB Broadcast Engineering and Information Technology Conference (BEITC), which will offer our insights into this field.
We've also fulfilled one of our customers' biggest requests: branded server stickers. These are now available free-of-charge for existing customers and our products will now ship with these.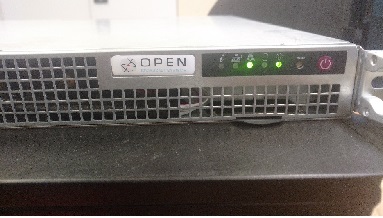 Technical work:
Continued multivendor interoperability testing for SMPTE 2022-6, now extended to testing SD and 720p resolutions. When this will be complete it will be the most detailed analysis of a software based implementation of this standard and its real-world interoperability with numerous hardware implementations.
Continued automated testing of version 1.3 and 1.4 of our decoder
Started evaluating Kaby Lake CPUs from Intel
Things we've been reading/watching:
We were pleased to also be retweeted and liked by some famous British entertainers.