London, 6thDecember 2018 – Open Broadcast Systems has announced that its range of IP encoders and decoders now support the new RIST (Reliable Internet Stream Transport) protocol.
RIST is a protocol for interoperable low latency contribution quality video via unmanaged networks, including the internet. It is based on the Video Services Forum's TR-06-1 technical recommendation document and the collaboration of all leading vendors and global broadcast operators.
Being developed by members of the Video Services Forum RIST workgroup goal is to lay the foundation for a standard that vendors can implement in their products. The TR enables different vendors to communicate and transfer live content over any IP network including the Internet.
Open Broadcast Systems provides a range of software-based encoders and decoders, which deliver high quality video over IP. It provides broadcast software for video and audio transport, running on off-the-shelf IT equipment. This allows IT hardware to perform multiple broadcast functions, aiding convergence between the broadcast and IT industries, and drastically reducing costs.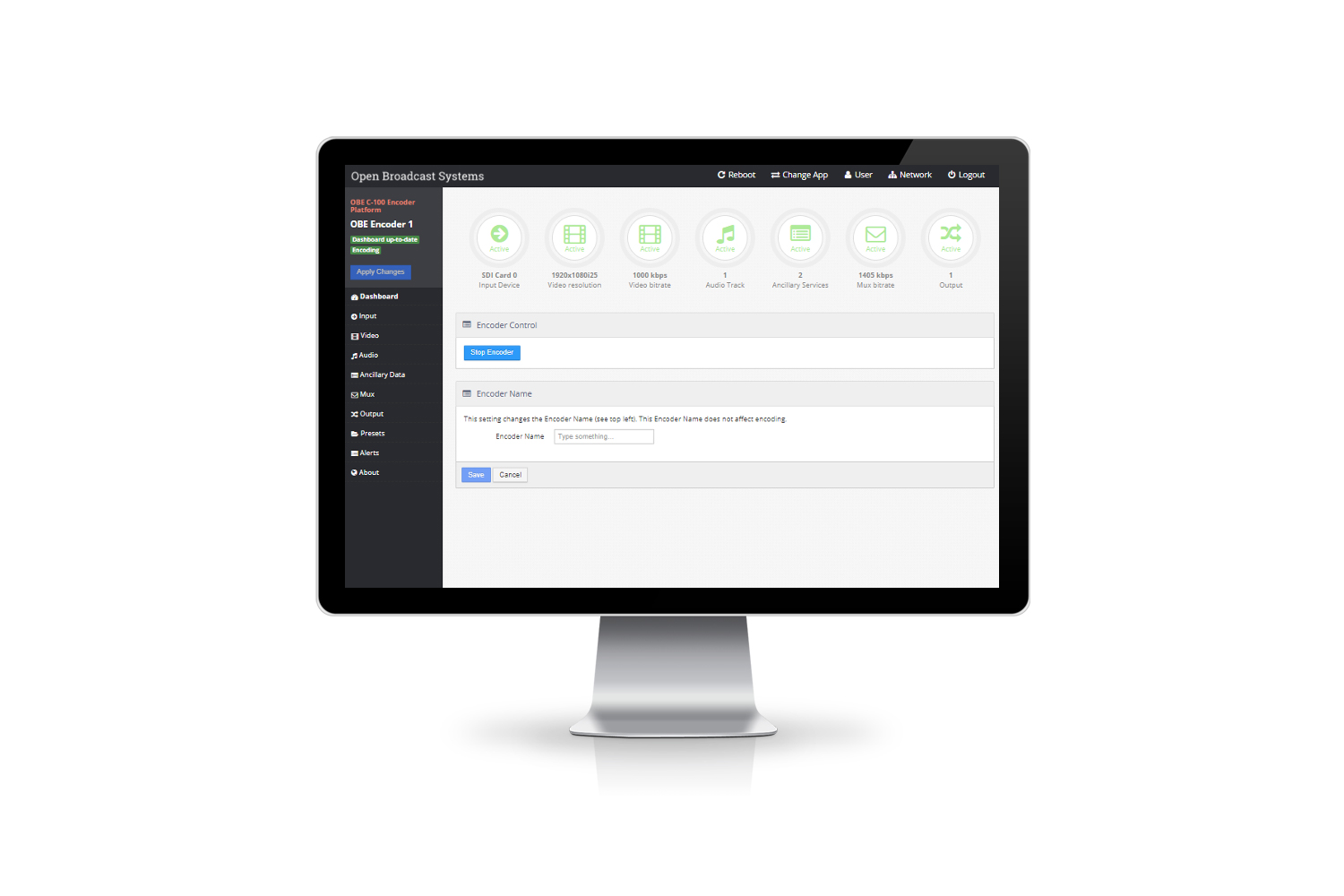 Kieran Kunhya, Managing Director, Open Broadcast Systems, commented: "RIST gives us a simple yet highly effective method for interchanging professional signals between different vendors. We have aligned our existing retransmission product to comply with RIST as it is much simpler than alternatives. For this reason, we believe RIST will have wide adoption in the professional broadcast world."
Adi Rozenberg, VideoFlow's Co-Founder and CTO is an active participant of the RIST Workgroup. He added: "RIST is leveraging technologies and standards already in use by the professional broadcast industry to provide the level of reliability and video quality expected by professionals. I am happy to see that Open Broadcast Systems selected RIST for its contribution over IP solutions. I am sure that other vendors will follow Open Broadcast Systems decision to integrate RIST for video delivery over IP."
About Open Broadcast Systems
Open Broadcast Systems is revolutionising the provision of advanced broadcast technology, moving the industry towards a flexible, cost efficient, software-driven future. Its cutting-edge and end-to-end encoding and decoding software is accelerating the delivery of premium content over IP, improving quality at the same time as reducing costs. High quality solutions developed by Open Broadcast Systems deliver services to millions of people every day, including many major sporting and breaking news events.
Its products adapt to the pressures and challenges of the modern broadcast environment, agile solutions can be developed and installed in extremely short timeframes, without compromising on quality.
For more information, please visit http://www.obe.tv.
Media Contact:
Helen Weedon
Radical Moves PR
Tel: +44 1570 434632
Mob: +44 7733 231922
[email protected]