London, 4th September 2019 – Open Broadcast Systems is unveiling a raft of new product functionality at IBC 2019.
The company will be demonstrating its high-density encoder, which takes in Uncompressed IP video and outputs compressed MPEG-TS. It is the densest encoder setup the company has ever deployed and allows for at least double the density available with traditional SDI.
Visitors to the booth will also get a demonstration of the recently launched low latency encoding and decoding software. With an end-to-end latency of just sixty milliseconds (at 1080p60), it is the lowest currently achieved for an encoder / decoder pair using Commercial off-the-shelf (COTS) IT hardware. It is also one of the lowest latencies achievable in the industry across any full-frame contribution encoder.  Open Broadcast Systems will be demonstrating this on its stand (7.A49) at IBC.
The company has also added SCTE-35 and SCTE-104 support to its C-200 encoders and decoders. This means that customers can now use these products in powerful ad insertion workflows, making it possible to insert local or personalised advertising downstream.
Kieran Kunhya, Managing Director, Open Broadcast Systems commented: "Media workflows are becoming increasingly complex, making it more challenging than ever to deliver a seamless video experience. We are working to make it simple for our customers to ensure the highest quality video possible whilst being to scale effectively with minimal hardware."
Kieran Kunhya will also be presenting at the RIST Day at IBC on 16th September, where he will discuss using RIST to deliver content to tens of millions of people. For more information or to register for the event, please visit https://www.rist.tv/register-for-ibc-2019.
Open Broadcast will be exhibiting on Stand 7.A49 at IBC from 13th to 17th September. For more information or to book a meeting please visit https://www.obe.tv/event/ibc-2019/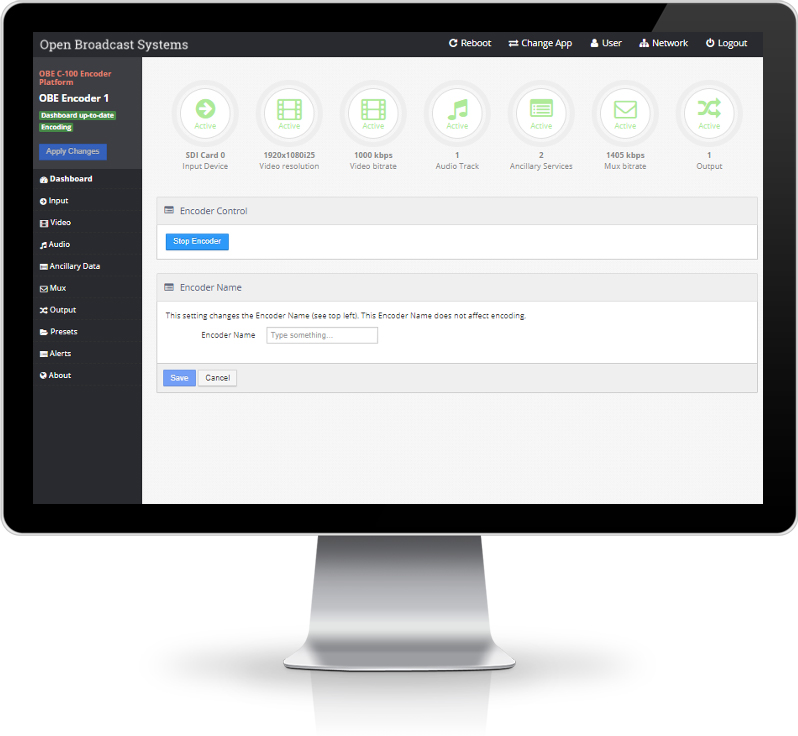 About Open Broadcast Systems
Open Broadcast Systems is revolutionising the provision of advanced broadcast technology, moving the industry towards a flexible, cost efficient, software-driven future. Its cutting-edge and end-to-end encoding and decoding software is accelerating the delivery of premium content over IP, improving quality at the same time as reducing costs. High quality solutions developed by Open Broadcast Systems deliver services to millions of people every day, including many major sporting and breaking news events.
Its products adapt to the pressures and challenges of the modern broadcast environment, agile solutions can be developed and installed in extremely short timeframes, without compromising on quality.
For more information, please visit http://www.obe.tv
Media Contact:
Helen Weedon
Radical Moves PR
Tel: +44 1570 434632
Mob: +44 7733 231922
[email protected]